Some people think that QR codes are outdated and don't have the same effects they used to, but others would disagree; us included.
To test our theory, we decided to fill in our friend about QR codes and see how it affected a local limo company.
The results? Not so good. And in this post, we wanted to share the results as to why that was the case.
Why QR Codes Didn't Work for Our Friend's Limo Company
The biggest problem we had with using QR codes for limo marketing were the fact that we didn't have many places to post them aside from the website.
It wasn't the fact that enough people didn't visit the website, we think it was the fact that people were already coming to the website so therefore it wasn't the code that brought them there.
So we started to think about the other places that we could post it so that it would get more attention, which started to become more trouble than it was worth. And here's why.
Many adults looking for a limo service don't even know what the heck QR codes are, let alone how to get the information from them. If you have never seen what one looks like before, you more than likely know how these people feel.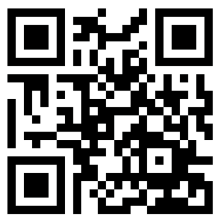 Just look how confusing that could be to someone that has now idea what it is, or that you need an app on your phone to read it.
While the idea seems fun and unique, it can be more confusing than it's really worth.
So, Should Limo Companies Use QR Codes for Promotion?
In essence, no.
QR codes are more trouble than they are worth seeing as there are much more convenient ways to market that cause less hassle and in some cases, money.
Unless a limo business owner has a lot of extra money to spend on their monthly marketing and advertising, we sure wouldn't suggest using QR codes but instead, maybe Google Adwords and citation building.
Simply put, there are many better ways to promote a business other than these silly and outdated codes.